Successes from the sector

Biotech thrives through collaboration

Just like the Top Sector LSH itself, a biotech company cannot succeed without collaboration. Whether it be research programmes with academia, financial ties with investors, alignment with patient organisations or strategic collaboration with leading pharmaceutical companies, partnerships are the way to go. The road from lab to patient simply is too lengthy, too costly and too risky to travel alone.
Luckily, the Dutch LSH entrepreneurs prove to be more than capable to engage in innovative partnerships. And as a result, our biotech sector is growing and evolving steadily. Here, we list the tip of the iceberg: just a few of the many partnerships announced in 2016.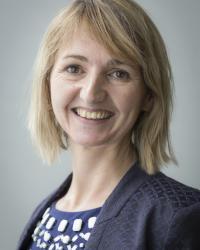 Quote Annemiek Verkamman, HollandBIO: "The life sciences sector is a sector with a mission, full of passionate, ambitious and talented people. Cooperation is in the Dutch genes: our entrepreneurs travel the world to engage in innovative partnerships that will improve global health."

Building a successful Dutch LSH startup climate

LSH sector needs to consolidate strengths

Investments increase
2016 was a fruitful year for Dutch life sciences and health startups. Increasingly more venture capital has become available for startup investments. Moreover, in 2016 several venture capital firms announced new collected capital. These firms include LSP (€250M), Forbion (€182M) and INKEF (€300M), but also early-stage investment firms like Thuja Capital and Biogeneration Ventures. Furthermore, new life sciences funds started last year: the Uniiq fund of Innovation Quarter, Bioqube Ventures (affiliated to J&J) and the Rotterdam SwanBridge Capital. Altogether, this has resulted in growing financial potential for startups and scale-ups in the sector.
Three LSH startups
Several large investments have been made in Dutch companies. Although total investment in Dutch startups decreased by €180M according to Startupjuncture, the LSH sector shows more optimistic results. In 2016, three of the five largest investment deals were LSH related: G-Therapeutics (€26M), Nightbalance (€12,5M) and BlueBee (€10M). With similar investments in MyTommorrows (€10M) and Cristal Delivery (€13.5M), this tendency has continued in the first month of 2017. Looking back at 2016, significant deals were also announced for Gadeta , Mint solutions, Cytosmart, Noviosense, Optics11, Prolira, Toxys and Mylife Technologies.
Alignment for a better proposition

These successes seem to be associated with a growing number of accelerators, innovation hubs and campuses, which all aim to provide maximum support startups (and scale-ups). Several Dutch regions, provinces and cities are meanwhile developing their own accelerator and incubation programmes to attract innovation initiatives to their region. This is a pattern that has also been implemented in the LSH sector, which is a logical process since regional support can be valuable and startups greatly benefit from the use of (university) facilities. However, most LSH startups cannot focus regionally, since they have an (inter)national market. In addition, most starting LSH companies have to make enormous technological steps and deal with a large capital need and strict laws and regulations. These arguments made Top Sector LSH think about how the consolidation of regional accelerators could lead to better propositions. It is in the interest of all parties involved to consider at a national level how we can join forces to ensure a better basis for new ventures. An explorative step has been made by the Top Sector through the consolidation of several national initiatives, which focus on entrepreneurship and the coaching of LSH startups and scale-ups in the new Business Education Roadmap. This alignment in programmes aims to promote mutual collaboration and ensure quality. Next, regions will hopefully join forces with such an alignment so that support is provided from all directions to enhance and accelerate startup initiatives instead of confusing and delaying these.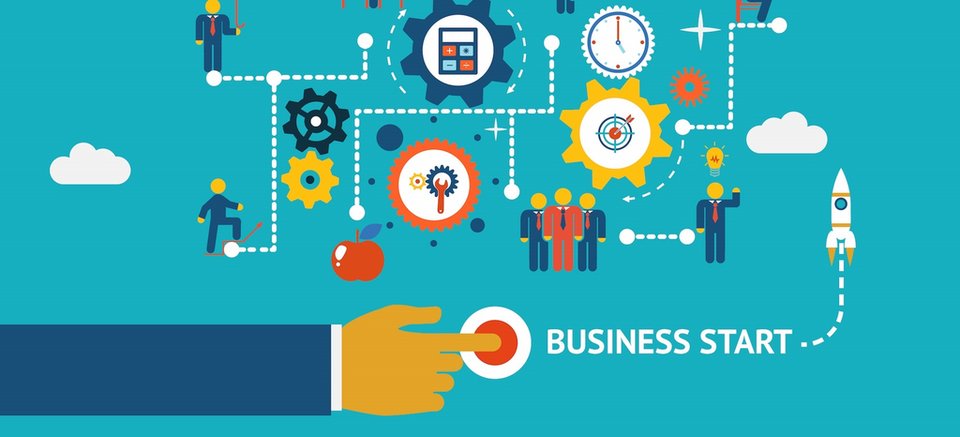 Focus on antimicrobial resistance: the One Health approach

2016, the year of the One Health approach
2016 was an exhilarating year for everyone working to combat antibiotic resistance. This global problem has been on the agenda of the G7, G20, and the United Nations General Assembly. Numerous meetings and conferences have taken place to discuss the various aspects of this complex multidisciplinary issue. Research programmes were started or intensified, such as CARB-X, BARDA, IMI ND4BB and JPI Antimicrobial Resistance (AMR). Furthermore, the UK AMR Review team led by Lord Jim O'Neill published its final recommendations. It has become clear that antibiotic resistance needs a globally coordinated approach, taking every aspect in to account: the One Health approach.
New initiatives for alternative treatments
During the Dutch Presidency of the EU and the Ministerial Conference on One Health in February of 2016, the EU Member States agreed to work together more closely and join forces in an EU One Health Network. Furthermore, countries expressed the wish to align their national and EU research agendas on the basis of public health needs. One of the key topics in which pharmaceutical companies play an important role is the research and development (R&D) of new antibiotics, alternative treatment options, diagnostics and vaccines. It is recognised that the business model for the development of new antibiotics seems to be broken: new antibiotics should be used very carefully, which leads to low on-patent sales and revenue for the developer. To combat this effect, several countries, including the Netherlands, supported the launch of the public-private Global Antibiotics Research and Development Partnership (GARDP), hosted by the Drugs of Neglected Diseases initiative (DNDi). Meanwhile, key Dutch knowledge institutes joined forces to further collaborate with other national knowledge institutes and companies within the Netherlands Antibiotic Development Platform (NADP). Together, the NADP partners will consolidate and represent the Dutch strengths in antibiotic R&D, with the ultimate goal of making a significant contribution to the global effort to combat antibiotic resistance. The Dutch Ministry of Health will invest six million euros in the NADP and an additional research programme to strengthen public-private collaboration. The Top Sector Life Sciences & Health played a key role in the establishment of NADP and will further contribute to a national One Health public-private partnership.
Continuation and creation
In the coming year it is vital that we do not lose this momentum and energy. The ambitions expressed in the international committees need to be translated into concrete actions. The first One Health Network meeting will be organised soon in 2017 and will be announced on the Health~Holland website. Initiatives such as the GARDP, CARB-X and NADP will continue to grow and more global coordination and governance will take place. Everyone needs to continue working together to ensure that we will not lose the battle.
Please visit the website of the Netherlands Centre of One Health (NCOH) for more information.

2016 brought us two Health Deals
In November 2015, the Minister of Health, Welfare and Sport officially launched the 'Health Deals'. This included a new form of collaboration between public and private parties that enables broadly applicable, cost-saving healthcare innovations to be realised. The year 2016 brought us two large Health Deals on oncology and chronic pain.

To qualify as a Health Deal an innovation must have a clear benefit for the patient and save costs and the end user must be involved in its development. As Minister Schippers says: "A good Health Deal is attractive to everybody: patients, care providers and companies, but also to those paying healthcare insurance premiums." These criteria were met by two broad deals on the combat of oncology and chronic pain.

Decision support in oncology
Science in the field of oncology is developing rapidly. The effectiveness of treatments differs between patients. The shear volume of information currently available makes it almost impossible to access the right information at the right time. Therefore individual patients may not always receive the treatment that works best for them. If patients are undertreated the desired health outcomes are not achieved, whereas over-treatment leads to unnecessarily higher costs and patient burden. IT-based decision support can help to present relevant knowledge at the right time in a useful manner. That enables medical specialists and patients to make the best treatment choices. It also allows the Netherlands to maintain its prominent position in data and medical technology.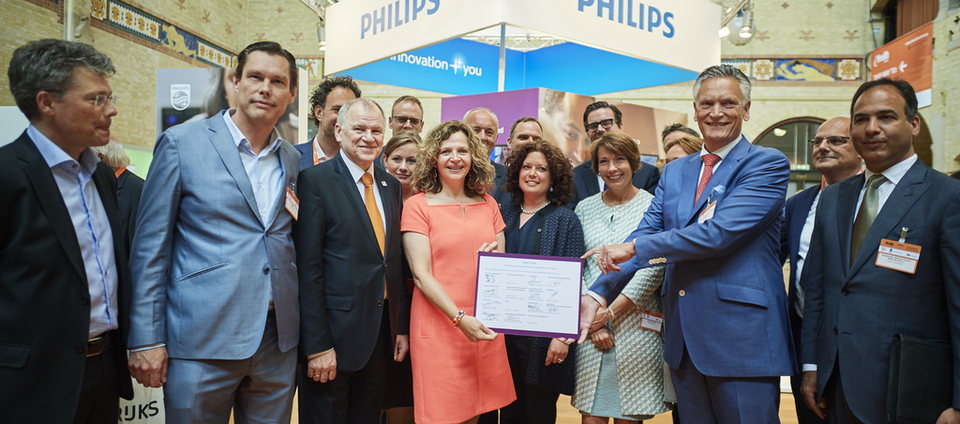 Minister Edith Schippers: "It is amazing that so many parties are making an effort to improve healthcare. The medical world is developing at a rapid pace. There are a growing number of different and specific treatment possibilities. If patients get the most suitable treatment faster than that really makes a difference. And at the same time, it is vitally important that misdiagnoses or wrong treatments are prevented. This Health Deal can significantly contribute to that."

Chronic pain care
More than 2.2 million people suffer from chronic pain in the Netherlands, which has a significant impact on their daily lives and their environment. It leads to absence from work and occupational disability. Therefore this Health Deal is aimed at changing how pain patients are treated, by implementing improved standards of chronic pain care and providing more personalised care. In addition, it offers patients the right information by making use of eHealth applications to easily exchange knowledge between patient and healthcare provider.
In October, the second Health Deal on chronic pain care was signed by the Ministry of Health, Welfare and Sport, the Ministry of Economic Affairs, collaborative pain patient association, CIR, Vogellanden, Realhealth, Sint Maartenskliniek, Radboudumc, UMCG, Aratame Health, Diakonessenhuis, National Network Chronic Pain, VUmc, Zilveren Kruis, HINQ, and Happy Motion.