Signing new Knowlegde and Innovation Contract 2018 - 2021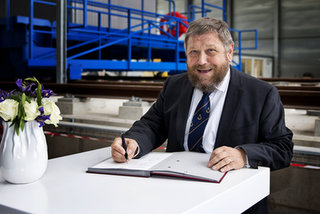 Second deadline Match Call 2017
The Top Sector Life Sciences & Health (LSH) wants to create and support public private partnerships (PPPs) as collaboration in multidisciplinary teams is vital for realising efficient and cost-effective innovations. The TKI-LSH Match Call was established to encourage new PPPs. With this ongoing Match Call, research organisations and companies are invited to jointly invest in research and development (R&D) for the benefit of evidence-based innovation. The regulation offers other parties, such as health foundations, the opportunity to become involved as well. The next deadline for proposals for this TKI-LSH Match Call is 17 May 2017. PPPs can apply for a PPP-Allowance by jointly submitting a proposal for their R&D project.

​
BIO returns to the Birthplace of Biotechnology
The Golden State is the home of many firsts for the life sciences sector – the first biotechnology company, the first biotechnology public offering, the first biotechnology drug approved by the FDA, the first companion diagnostic company and the first agricultural biotechnology company – just to name a few.

For more information about the BIO Europe Spring and registration, click here. HollandBIO will be present at the exhibition.
​
Dutch Life Sciences SME event

Life sciences is booming in the Netherlands. Over 600 life sciences companies are developing innovative products that heal, feed and fuel the world. A growing number of Dutch companies are able to secure considerable private investments, worth billions of dollars each year. And an increasing number of Dutch technologies and products find their way into the global community. HollandBIO organises the yearly Dutch Life Sciences SME event.