Who is Who?
Top Team
The Top Team of the Top Sector Life Sciences & Health represents industry, academia and government. Every couple of weeks the Top Team evaluates developments in the sector and indicates the opportunities and challenges. They also support the sector in its international efforts.
The Top Team LSH members are:
Jan Raaijmakers (Professor Pharmeceutical Sciences Utrecht University and former Vice President External Scientific Collaborations at GSK) – Chairman
Len de Jong (CEO Enraf Nonius) – SME Medical Technology
Hans Schikan (former CEO of Prosensa) – SME Biotechnology
Huibert Pols (Rector Magnificus of Erasmus University Rotterdam) – Academia
Angelique Berg (Director General of Public Health at the Ministry of Health, Welfare and Sport) – Government

Advisory Board of Top Sector Life Sciences & Health
The LSH Advisory Board is made up of professionals from different disciplines:
Clemens van Blitterswijk (Science & SMEs, Maastricht University)
Fred Dom (SMEs, HiFiBio)
Hans Hofstraat (Large Industry, Philips)
René Kuijten (Venture Capital, LSP)
Marcel Levi (Public-Private Partnerships, doctor, AMC/ZonMw)
Tom Oostrom (Health Foundations, Dutch Kidney Foundation)
Martin Paul (Universities, Maastricht University)
Joep Pluymen (Large Industry, former MSD)
Anton Pijpers (Veterinary Science, Utrecht University)
Colja Laane (Public-Private Partnerships, Rotterdam Eye Hospital)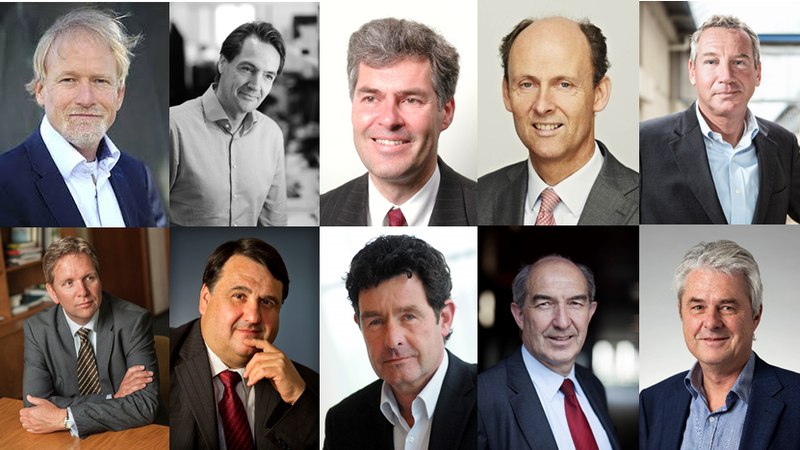 Executive Office of Top Sector Life Sciences & Health
The TKI-LSH office staff are (from left to right):
Lili Guo - Policy Advisor Innovation
Ernst Nagel – Operations Director
Nico van Meeteren – Executive Director and General Secretary
Patricia Schimmel – Administrative Assistant
Annette Wells – Office Manager
Laila El Aziz – Programme coordinator
Chrétien Herben – Valorisation Manager
Naomi Vorstermans – Communication Officer
Hanneke Bodewes – Health Foundations coordinator
Willemijn van Gastel – Human Capital Manager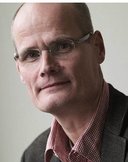 Prof. dr. Nico van Meeteren: "All of us jointly created a tipping point for our Top Sector in 2015 and now the challenge is to collectively help to further emerge societal, economic and scientific impact for all. Really looking forward to 2016 and the years thereafter to come!"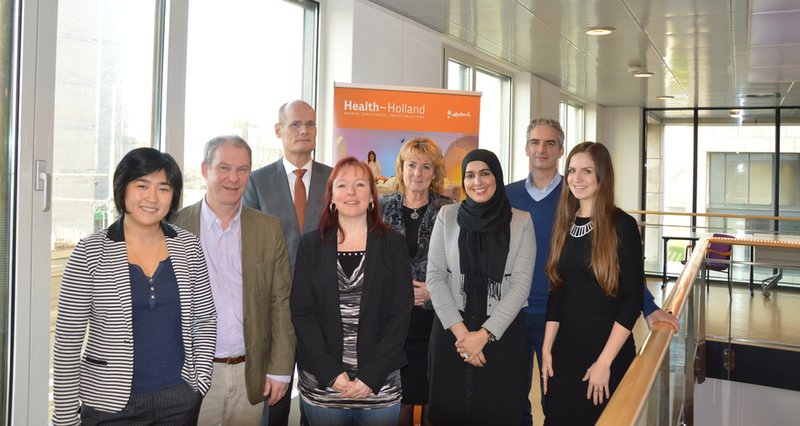 A special thank you to Colja Laane!
We as the Top Team and Advisory Board, as well as the Executive Office would like to especially thank Colja Laane who with effect from 1 November has completed his tasks for the Top Sector Life Sciences & Health. Colja has been totally committed right from the very start of the Top Sector LSH. Sadly we must say goodbye to this ex interim director who was specifically involved in building bridges within the Top Sector and in crossovers with other Top Sectors. At the start of November Colja became interim scientific director of the Rotterdam Eye Hospital. In April of this year he had already joined the Eye Hospital team for one day a week as a programme manager. Colja is still active in the Steering Group of Top Sector LSH.