Arab Health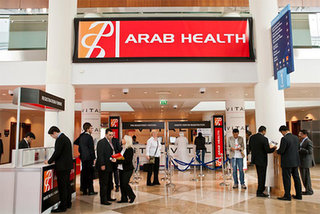 2016 Preview
Whereas 2014 and 2015 were the years of 'exploring' and 'building' coalitions and new public private partnerships, 2016 is meant to be the year of 'alignment'.
In line with the Knowledge and Innovation Agenda 2016-2019 and our Innovation Contract 2016-2017, new techniques and innovations are being created and integrated preventively. New healthcare concepts will be invented, produced and sold both nationally and internationally. Our regional coalitions and Zorginnovatie.nl will play an important role by fostering these ambitions. All of these efforts will be supported by alignment between entrepreneurs and experts, institutes and companies, and within and between several Top Sectors as well as the ICT sector.
The alignment of financiers, investors and health insurers will be explored. Institutes and organisations involved in the Top Sector's Human Capital Agenda will join their efforts for the LSH workforca of the (near) future. This Agenda will be published in the second quarter of 2016. Further interdepartmental alignments between government ministries will be strived for to support the Top Sector better. The Top Team, Advisory Board and bureau will facilitate such developments and help our sector colleagues wherever possible.