Crossovers
​The crossovers of Top Sector LSH
The changing society and growing demands from the industry await innovative solutions. Top Sectors may, in part, be able to provide and stimulate these solutions. However, there is a growing awareness that solutions for today's challenges come from new combinations of expertise. Consequently the Top Sector LSH again focussed on cross-sectoral collaborations in 2015.
Top Sectors Agri & Food and LSH joined forces in the EU Joint Initiative Programme 'Healthy Life, Healthy Diet'. Several proposals were submitted.




In 2015 the Top Sectors Creative Industry and LSH launched a bottom-up call for innovative eHealth solutions for people with dementia, the Create Health call. Two proposals were awarded a total of 1.5 million euros. These two public-private partnerships will deliver their innovations in 2018 the latest. Read more about these two public-private partnerships in the side article on this page.
​

New ways of dealing with eHealth were explored with ICT. Two projects were started, in line with policies of the Ministry of Health, Welfare and Sport. The presentation of the Personal Health Train demonstrates the potential for the near future.
Top Sectors LSH, HTSM, Agri & Food, and Chemistry joined forces to launch a basis science call titled 'Building Blocks of Life'. This call will be published in 2016.

​​Besides these initiatives, LSH is exploring a collaboration with the Top Sectors Energy and Logistics. In 2016 these explorations will result in concrete actions and programming.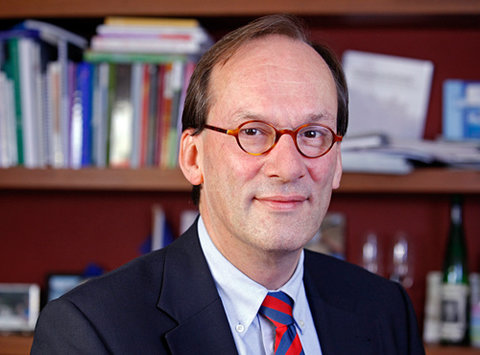 Prof. dr. Huibert Pols (rector magnificus Erasmus University), member of the Top Team:​ "Cross-overs between different Top Sectors belong to the cost effective investments."
Collaboration Top Sectors results in 1.4 million for research projects on autonomy in dementia
The Top Sectors Creative Industry (CLICKNL) and Life Sciences & Health (Health~Holland) have jointly published a call for proposals for crossover research into high-impact solutions that will enable people with dementia to live independently for a longer period. The call is entitled 'Living longer independently with dementia'. In the recently concluded Innovation Contract, both Top Sectors expressed the intention to make more funding available via the national allowance regulation for research via Create Health, the crossover programme between both Top Sectors. In concrete terms this means an award of 700,000 for industrial research and 700,000 euros in private matching from the call 'Living longer Independently with dementia'. To realise this call both Top Sectors have deployed the TKI allowance, and the Centre of Expertise for the creative industry, UCREATE, has organised the matching between parties. ZonMw was responsible for supervising the call. Two large-scale projects with the names FIT and Roodkapje have been awarded the grant.
The first project in the pipeline is the project FIT, which is about making choices in individualised support for the specific situation and phases of dementia. FIT is being realised under the leadership of Amsterdam University of Applied Sciences by a consortium in the region Amsterdam-'t Gooi with an award of 470,000 euros. The second project is Roodkapje, a serious health game for relatives of people with dementia that makes it easier for them to provide care together. Roodkapje is being realised under the leadership of UMCG within a consortium in the Groningen region with an award of 230,000 euros. Besides knowledge institutions, each consortium consists of representatives from the end users, creative companies, healthcare entrepreneurs and healthcare institutions.
For more information about Create Health please visit the website or contact Yolanda Gagliardi, quartermaster CREATE HEALTH.