Foreword
Top Sector Life Sciences & Health is heading in the right direction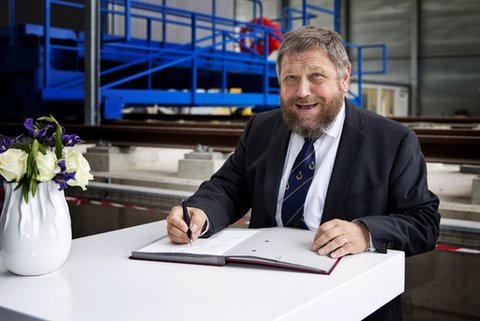 "2015 was a year of significant progress. The Knowledge & Innovation Agenda 2016-2019 outlined our plans for the years to come, while the Innovation Contract 2016-2017 secured the commitment and engagement of all Life Sciences & Health organisations involved. We have realised a firm foundation and the time has come to execute our ambitious plans."
STRONG REGIONAL CLUSTERS OUTLINE ONE CONCENTRATED LSH HUB
Collaboration and knowledge sharing are the cornerstones of the Dutch Life Sciences & Health sector. The Netherlands is one concentrated LSH cluster, in which many dedicated regional organisations and sciences parks contribute to the national success. Best practices and inspiring regional projects are shared within Top Sector LSH, boosting innovation and impact.
INDUSTRY ASSOCIATIONS
Top Sector LSH and industry associations are bound by a common goal: contributing to a healthy and fertile life sciences & health industry. This shared ambition resulted in a tight and fruitful collaboration between Top Sector LSH and the industry organisations involved. These collaborations helps to align our activities with the needs and wishes of innovative SMEs.
PUBLIC-PRIVATE PARTNERSHIPS
The Top Sector realised a significant increase in the TKI allowance. This enabled us to extend the Top Sector's financial support for public-private partnership, positively affecting scientific, economic and societal impact. In addition, the Top Sector initiated and supports the establishment of new (virtual) institutes in the field of oncology and regenerative medicine. Within these institutes, first-class science and valorisation are combined.
INTERNATIONAL REPRESENTATION AND EXPORT
In 2015, we attended several leading international events, fairs and exhibitions and joined international economic missions. Under the flag of Health~Holland, we highlighted our unique strengths to boost our export position and our slogan 'Life is good in the Netherlands' convinced our international audience of the attractiveness of the Dutch LSH climate.
We are proud to present our exciting activities in this Year in Review magazine. We hope it will inspire you to achieve even more!
Jan Raaijmakers
Chairman of the Top Team Life Sciences & Health