Foreword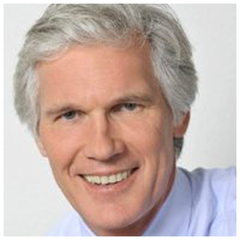 Good health is considered one of the greatest assets in life, also in the Netherlands. It is only logical to heavily invest into life sciences, health and healthcare. With success: the life expectancy in the Netherlands has seen an impressive increase over the years and is one of the highest in Europe.
Innovations that improve health and increase life expectancy come together with societal challenges. The demand for care grows and expectations are rising, however, at the same time healthcare costs have to be reduced. The Dutch Life Sciences & Health sector brings wonderful solutions to these challenges. This is achieved by joining forces of universities, companies, hospitals, patients and the government. The Topsector Life Sciences & Health contributes to these successes by uniting the different partners, with one clear mission: vital citizens in a healthy economy.
This year the 'Kernteam' and 'Regiegroep' of the Topsector has set five priorities to achieve this goal. We will focus on public-private partnerships, cross-overs with other sectors, internationalization, access to funding and communication. The past year we have realized important progress. Subsidies and other forms of financing have stimulated researchers, companies and even health foundations to work together on innovation and valorization. Collectively, we contributed to important national and international events and missions.
Finally, in December 2014, we presented our new strategy for the (inter)national branding of the Topsector Life Science & Health to the Dutch Minister of Health, with whom we also hosted the Summit on Healthcare in The Netherlands.
In this year in review we are happy to present to you some recent successes and achievements from the Dutch Life Sciences & Health sector. We are looking forward to continuing and even expanding our efforts in 2015!

Dr. Rob van Leen MBA
Chair 'Regiegroep' Life Sciences & Health