Collaboration and Innovation
ParkinsonNet; A community of specialized healthcare professionals and patients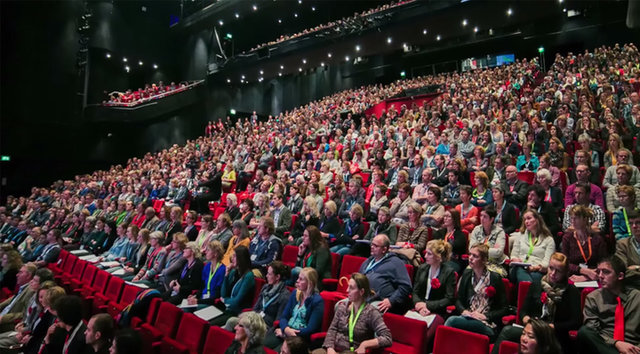 ParkinsonNet is a nationwide community of specialized healthcare professionals in the Netherlands, initiated through a collaboration of the Radboudumc and the Dutch Society of Neurology. Currently there are 50.000 patients with some form of Parkinson's disease in the Netherlands. Although this a large number, most healthcare professionals treat only a few Parkinson's patients. Because this low caseload among healthcare professionals and in light of the great complexity of Parkinson's disease, patients often do not get the specific care they need. An answer to this issue is ParkinsonNet.
ParkinsonNet has developed regional, multidisciplinary communities of more than 2.700 healthcare professionals specialized in management of patients with Parkinson's disease. ParkinsonNet offers a platform where participating professionals receive a thorough baseline training, where knowledge can be shared, where healthcare professionals and patients are connected and where treatment guidelines are developed. This platform makes sure that patients are treated by specialized professionals and that healthcare professionals are learning from each other to expand their knowledge about the treatment of Parkinson's patients. This will not only ensure an increase in quality and efficiency, but also a reduction in healthcare costs. Having achieved great success in the Netherlands, the ParkinsonNet model will now also be implemented in the United States, in a partnership with Kaiser Permanente, an American healthcare provider and non-profit insurance company. Bas Bloem, associate director of Parkinsonnet: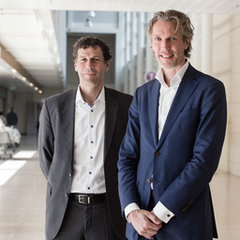 Marten Munneke, Bas Bloem
Founders of Parkinsonnet
"ParkinsonNet is now available for all individuals with Parkinson's in the Netherlands. But we still have a big mission; to improve the wellbeing of all those impacted by Parkinson's disease worldwide by sharing our knowledge and expertise."
Progress for Prosensa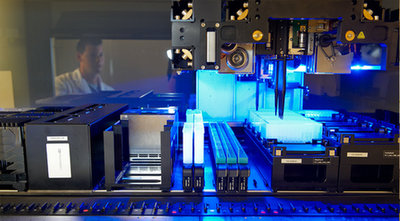 Prosensa, a Dutch Biotech company focusing on rare diseases, is to be acquired by BioMarin Pharmaceuticals for up to 840 million dollar. The company has several potential drugs in research and development for high unmet medical needs, such as Duchenne Muscular Dystrophy (DMD), Huntington's disease and Myotonic Dystrophy. The most advanced drug candidate in Prosensa's R&D pipeline is drisapersen, an RNA-based product that targets DMD. Drisapersen is currently in the last phase of development and registration activities with the United States Food and Drug Administration have been initiated.
Thanks to the acquisition, BioMarin, a global leader in rare diseases, can further expand its portfolio of candidate medicines for rare diseases and help patients globally. Prosensa, which became listed on Nasdaq in 2013 as the first European biotech company in a decade, was recently awarded the title of Best Biotech Company 2014 by Scrip Awards.
ICT solutions


New technologies and 'big data' in the medical practice can lead to faster and better innovations and thereby result in new opportunities for patients and lower healthcare costs.
​
Two Dutch public private partnerships TraIT (project of CTMM) and Mondriaan (project of TI Pharma) together offer complete solutions for effective pooling and unlocking of large volumes of first and second-line patient records ('big data') in an anonymous way. This enables not only academia and industry to engage in innovative and fast (translational) research for the development of new medicines and diagnostics, but also governments to engage in cost effectivity analyses. Patient records from university medical centres can be unlocked through the TraIT infrastructure, whereas records from family doctors, hospitals, pharmacies and health insurance companies can be approached through the Mondriaan network.
Both projects are partially financed in line with the Topsector LSH policy.