Life Sciences & Health sector
The Dutch Life Sciences & Health sector is building a sustainable future

Economic and social sustainability

The Dutch Life Sciences & Health (LSH) sector is filled with innovative solutions and has a history of strong partnerships. Our bold entrepreneurs and top-notch scientists, outstanding patient representatives and progressive policy makers are joining forces in the fields of biotechnology, medical technology and healthcare to guarantee the quality of healthcare in the future while keeping costs at a reasonable level. Innovation goes hand in hand with sustainability. We want to leave a long- lasting mark on future healthcare and have a lasting effect on patient's lives. Get inspired by just a handful of examples from the Dutch LSH sector in 2018.
Dutch (bio)pharma: dynamic and thriving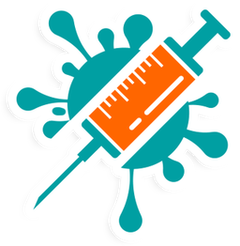 With an unrivalled concentration of biopharmaceutical companies, world-class universities and a long history of strategic partnerships linking science, industry and government, the Netherlands is home to Europe's most attractive and innovative biopharmaceutical environment. Many groundbreaking companies have already established themselves in the Netherlands. Since the announcement of the relocation of the European Medicines Agency (EMA) to the Netherlands, more and more companies are following this example. The Dutch capital is now proud to welcome new offices of Norgine, KitePharma, Janssen Vaccines, Alnylam Pharmaceuticals, and Sanofi. In August, Alnylam, the leading RNAi therapeutics company, announced that the European Commission has granted the marketing authorisation for Alnylam's ONPATTRO for the treatment hereditary transthyretin-mediated (hATTR) amyloidosis. ONPATTRO is based on Nobel Prize-winning science and is the first ever RNA interference (RNAi) therapeutic to be approved in the European Union.

The Netherlands can provide this attractive and innovative biopharmaceutical environment because it has several measures in place that promote research & development. For example, the Dutch Ministry of Economic Affairs and Climate Policy offers the funding opportunity Innovation Credit aimed at the early phase development of promising innovations. ProQR Therapeutics was one of the lucky ones and was awarded €4.7 million in Innovation Credit for its novel drug QR-110, which is being developed for patients with a genetic eye disease that is the leading cause of childhood blindness. QR-110 is intended to be administered through intravitreal injections in the eye. It has been granted orphan drug designation in the United States and the European Union and has received fast-track designation from the FDA.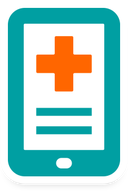 Medical technology: from wearables at home to high-tech hospitals

Medical technologies appear at every phase of the patient's pathway. In 2018, an increase in sensory technology to support prevention in public health was observed. Great examples of sensory technology are wearables to track and trace health measurements. However, sensory warning devices can also be vitally important for patients, for example the new epilepsy warning device Nightwatch developed with the help of Dutch scientists from Eindhoven University of Technology. This new high-tech bracelet detects 85 percent of all severe night-time epilepsy seizures. Or the wearable biosensor developed by Philips that automatically measures key vital signs, so patients can be monitored between spot checks and a deterioration in their condition can be detected quickly. The Noordwest Ziekenhuisgroep start testing these biosensor devices in November 2018.
Besides the wearables and sensor technology that let people live independently for a much longer time, new technologies are being implemented in hospitals. For example, in September Philips and NewCompliance teamed up to decrease infection risks in hybrid operating rooms. Surgical site infections (SSIs) affect patient outcomes and quality of life and can create financial burdens for the hospital with increased costs and length of stay. The new collaboration between the two companies will deliver extended capabilities for surgical teams to measure and manage the SSIs risk. Newly founded ECG-Excellence also sounds promising for hospital care. It has launched the next level Electrogram morphology diagnostics and prognosis. The company has added advanced 3D imaging and uses innovative software to diagnose cardiac diseases before the symptoms manifest. The startup aims to save lives with ECG technology.

Healthcare: contains the words health and care
The Netherlands is one of the happiest countries in the world and ranks globally in the top 10 of the Human Development Index (HDI). HDI is a summary measure of average achievement in key dimensions of human development: a long and healthy life, being knowledgeable and having a decent standard of living. On top of that, the Netherlands ranks third in the Global Healthcare and Quality Index. People from all over the world are attracted to the liveability and quality of life and excellent work-life balance on which the Netherlands scored particularly high in the OECD Better Life Index. Naturally, one of the most crucial factors for maintaining a healthy work-life balance is to avoid working long hours. These shorter working hours definitely do not equate to a drop in efficiency and performance – something that is supported by Amsterdam's business rankings. This high efficiency and performance and our No. 2 position in de Global Innovation Index (GII) are attributed by the GII to our strong, interlinked business sector that collaborates well with universities. Good collaboration in the quadruple helix is essential for the healthcare of the future and helps ensure we have "vital functioning citizens in a healthy economy". And on top of all that, the Netherlands remains the best European country according to the European Health Consumer Index.
A development to be proud of is the new Princess Máxima Center for Pediatric Oncology in Utrecht, which was opened in the summer of 2018 by Queen Máxima of the Netherlands. In this unique centre, all high-complex care, research and training for childhood cancer are concentrated and integrated. The Princess Máxima Center focuses entirely on children and their parents, which has resulted in a new building with various special facilities. It is the largest specialised child cancer centre in Europe.